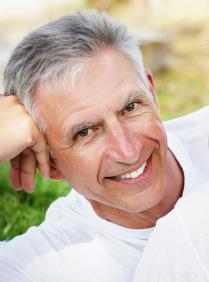 At Priority Dental, we understand that you have a busy schedule and may not have time to attend multiple dentist appointments. For your convenience, we offer CEREC, which are same day crowns!
That's right! We can do all of the work to create and place your dental crowns in one day! With the use of CEREC same-day technology, receiving a tooth cap is easier than ever. Our computer-aided dental system allows us to create and mill your same day crowns right here in Casper!
How Does CEREC Make a Difference in Producing Porcelain Crowns?
Traditional crowns were a lengthy process. You came into the dental office and had a gag-inducing impression material in your mouth. This material made a mold for a porcelain crown that would often take two weeks for a lab to produce. You would then come back to the dental office to have your temporary crown switched out for the permanent one.
CEREC porcelain crowns allow us to improve your smile quickly and effectively. Our CEREC computer allows us to design the perfect full or partial crown for you. In fact, creating the tooth crown only takes about an hour. Then we place your crown in the same visit!
If you've had trouble with one of your teeth due to infection or decay, we can strengthen that tooth and improve its appearance with our same day crowns. This is especially helpful in emergencies because we can quickly restore your tooth instead of making you wait two weeks for your new crown.
Benefits of CEREC Porcelain Crowns
There are a variety of benefits to getting porcelain crowns in one day. The most obvious of these is that if you are short on time, same-day crowns can be a wonderful option. However, there are many other advantages that you may not know about.
Custom Design
Because CEREC technology is so advanced, we can create a sculpted porcelain crown that is much more precisely customized to you. First, we'll use an intraoral scanner to take digital scans of your tooth. Using this information, we will then generate a design for your custom tooth crown. Finally, our milling machine will construct your brand new porcelain crown right here in our office!
Convenience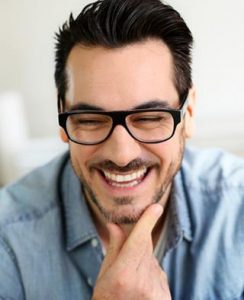 You no longer have to wait weeks to receive your permanent crown. Instead, everything is done in our office. You also don't have to worry about coming back for adjustments. Same-day porcelain crowns are a wonderful way to improve your smile in no time!
Peace of Mind
When we use our CEREC machine, we can quickly produce your restoration, giving you peace of mind as well as a new tooth crown. This peace of mind is especially refreshing when you are in the midst of a dental emergency. In no time, we can place your new crown to protect your health and return you to your busy day!
Quality Materials
CEREC same-day dental crowns are constructed using durable ceramic that will last for years with proper care. They are also designed to blend in with the rest of your teeth. A brand new, permanent tooth cap can improve your appearance and strengthen your smile!
Taking Care of Your CEREC One-Visit Crowns
You will want to take good care of your new same day crowns, brushing and flossing regularly. We also recommend you avoid foods that could stain your teeth and that you come in for regular checkups. These crowns are easy to care for as well as durable!
CEREC Same Day Dental Crowns FAQ
Call to Get a New Crown Today!
If you have questions about tooth crowns or our CEREC same-day crowns, please don't hesitate to call Priority Dental here in Casper!