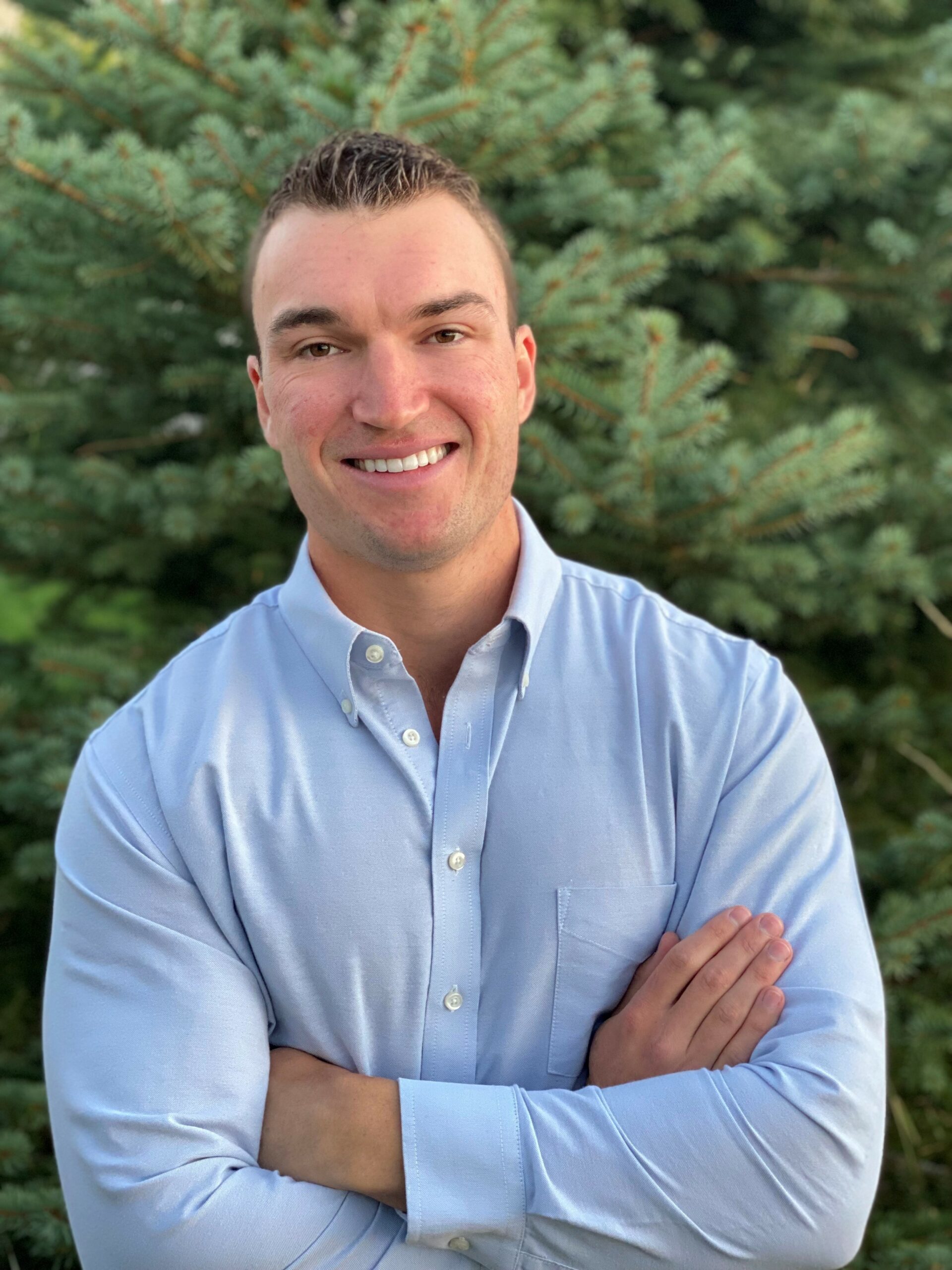 A beautiful smile can light up a room. Let me help you achieve a smile that does exactly that! My passion for dentistry stems from a foundational interest in whole body health and well-being. I find oral health to be a gateway to overall health, and it rarely gets the attention it deserves. The correlation between gum disease and other illnesses such as heart and lung disease has always served as an inspiration for me to prioritize educating my patients about the importance of oral health. I'm also passionate about helping my patients create a beautiful smile. I take pride in fabricating functional and esthetic restorations, and I strive to help my patients build the smile of their dreams. I would love to share my passion for dentistry with you, and I'd love to hear about your passions too!
A little about me: I was raised in Douglas, WY, and went to the University of Wyoming for my undergraduate studies (Go Pokes!). In 2016, my wife and I moved to Lincoln, NE, where I attended dental school at the University of Nebraska Medical Center College of Dentistry. In addition to my studies, I interned at clinics in low-income areas, volunteered abroad in Jamaica, and rotated at family dental practices in Wyoming and Nebraska. Four years later, my wife and I decided to return to the great state of Wyoming to start our professional careers. Casper has welcomed us with open arms, and I am blessed to work as a healthcare provider in this community.
Outside the office I enjoy spending time in the great outdoors with my wife and our two dogs. Bird hunting, fishing, golfing, and skiing are some of my favorite activities. I hope I'll see your smile on the golf course or on the slopes!