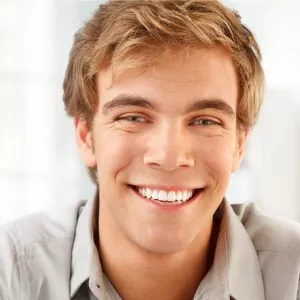 "Restorative dentistry" is a term we use use to describe the way damaged or missing teeth can be fixed or replaced. At Priority Dental in Casper, our goal is always to improve your smile – in short, to maintain or restore your dental health.
Restorative dentistry procedures include:
Bridges. A dental bridge is a tooth replacement procedure in which an artificial tooth is anchored on either side of a gap, to "bridge" the area where there are missing teeth.
Implants. A dental implant is a titanium post that is inserted into the jaw. It fuses with the bone to become a part of your body – basically a replacement root. One implant can support one artificial tooth, while several can support a bridge or even a dental arch. They also help to prevent the loss of bone mass.
At Priority Dental in Casper bridges and implants are among our restorative dentistry options. People from Riverton, Thermopolis, and Douglas also come to us  for complete family dentistry. Call our office today to schedule your next checkup!
Contact Priority Dental:
Location (Tap to open in Google Maps):